Famous Name - Cassidy



CASSIDY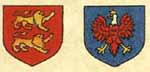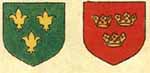 The Irish surname Cassidy and its variants Cassiday, Casaday, Cassedy, Casidy are anglicized forms of the Gaelic name O'Caiside which is a derivative of "cas" meaning "curly (headed)". The name originated in the north of the country, in Co. Fermanagh. The O'Caisides were a powerful sept in the Middle Ages and their members were hereditary physicians to the Maguires with numerous members chronicled in medieval Annals as being physicians and bards to Irish chiefs between the fourteenth and seventeenth centuries. One Giolla Moduda O'Cassidy, a twelfth century bardic poet, compiled several volumes of his work. Another O'Cassidy, Rory, the Archdeacon of Clogher, assisted Cathal Maguira in the compilation of the fifteenth century "Annals of Ulster", one of the most significant chronicles in medieval Ireland. Equally deserving of literary renown is one Thomas Cassidy, born in 1740, an expelled Augustinian friar and subsequently soldier of fortune, whose racy autobiography was one of the most popular books in Ireland in the eighteenth century. After the plantation of Ulster in the early seventeenth century the O'Cassidys, like nearly all the leading Gaelic septs of the province, lost their power as chiefs. There are numerous instances of the surname in ships lists of the nineteenth century, as many of the name emigrated to America. Patrick Cassidy was a court clerk In Arkansas in 1804 while Michael and Dinah Cassidy, who were both born in Ireland, were living in Carolina Township, Prairie County, Arkansas in 1850. A notable bearer of the name is Butch Cassidy (1866-1910), the American cowboy and leader of the Wild Bunch, a group of outlaws operating in Wyoming. The name has also been borne with great distinction by Virginia Dell Cassidy, mother of President William Clinton, whose ancestors hailed from Co. Fermanagh.

BLAZON OF ARMS: Per chevron argent and gules, 1st two lions rampant 2nd a boar passant, bristled, both counterchanged

CREST: A spear broken into three pieces two in saltire and the head in pale proper banded gules.

MOTTO: Frangas non flectes.

Translation: You may break, you shall not bend me.

ORIGIN: IRELAND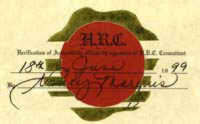 Copyright © The Historical Research Center International, Inc, 1999.
All rights reserved. No reproduction without permission.